Professionals' Tips For Making Attractive Web Applications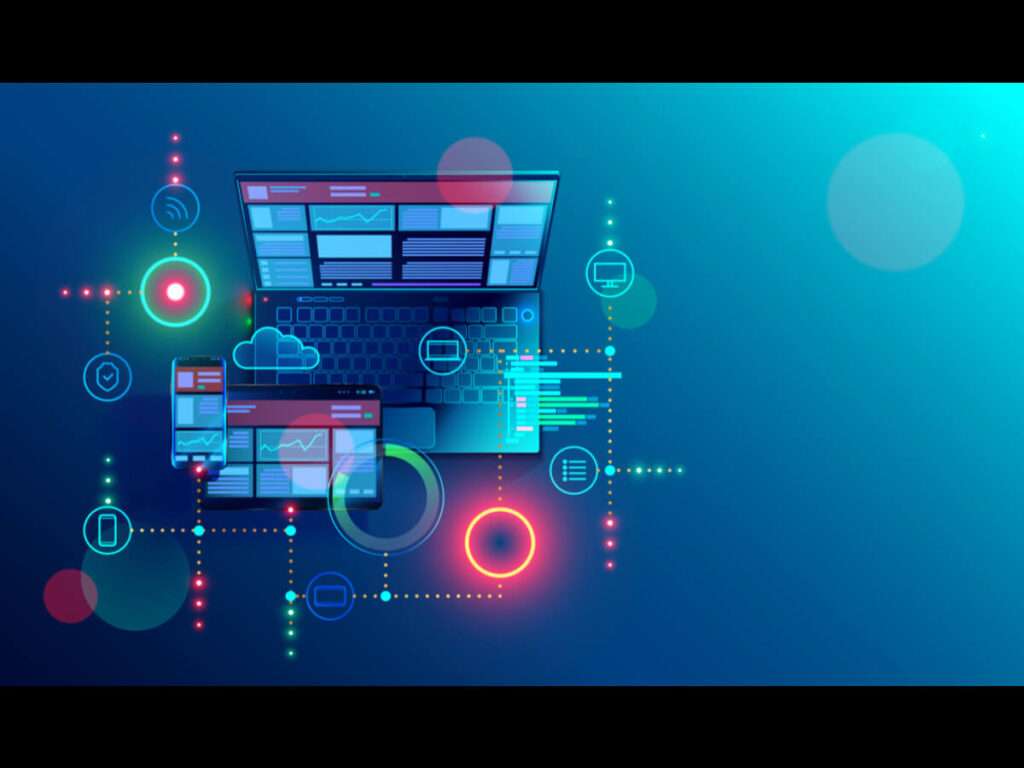 Web applications are software programs that run inside a web browser, as opposed to software programs that run locally and natively on the device's operating system. Users with a live network connection can access web apps on the Internet.

How Important is Web Application Design?
When someone visits your application, the design is the first thing they will notice. How important is the look and feel of your website? 94% of comments from users who were asked to explain why they didn't trust a website directly related to the way it was designed. Well-designed web applications attract more visitors, and an enhanced user experience increases conversions.
Your visitors will judge your application in less than 10 seconds, giving you a very short window of opportunity to make a good first impression. Consequently, the significance of getting your website in order cannot be taken for granted.
So, to make an attractive web application, we'll discuss the components that your website depends on and how you should consider them.

Don't make the layout too complex
Your website's design should be as simple as possible. It doesn't have to be dull, but it should focus on what matters most. If your web application is designed simply and clearly, it will load quicker and be easier to use on a variety of platforms and devices.

Make the navigation simple
If you want visitors to stay on your website for a while, make it easy to navigate. Despite the temptation, simplicity and clear information architecture are more important when designing your navigation menus for a web app. To help readers feel more at ease as they browse your website, make sure your menus all look the same.

Automated chat
Messaging platforms already outperform all other app categories; six of the top ten mobile apps worldwide are messaging apps. Therefore, it makes sense that marketers would start to take this into account and start using messaging technology to improve customer service online. Bots, specifically chatbots, which are automated, artificial intelligence-based chat messaging tools that are already generating higher conversion rates, are the solution. A small chat window will appear on the page when you visit web applications that employ chatbots, asking you questions or starting a conversation to engage you and direct you to the information you require. But it's a bot, programmed to provide you with excellent customer service, not a real customer service representative.

Reduce Page Load Time
Speed up page loading and boost engagement. No matter how polished your website appears, it doesn't matter. The viewer will leave your page if they have to wait longer than 10 seconds for it to load. The data is unambiguous: according to Kissmetrics, the higher the page abandonment rate, the longer it takes for a web page to load. Additionally, if your website takes a long time to load, Google will rank it lower, burying it in the search results. The design and programming of the page will have an impact on loading times, just like SEO. There are many ways to increase the speed of your page, including code optimization, fewer redirects, image optimization, and more.

Make your calls to action clear
What steps do you want visitors to your website to take? buy goods? Can I receive newsletters by email? Giving to a worthy cause Take into account your calls to action Design them so that a visitor who is scanning your web app will notice them. Make sure all button text in your design is brief and uncomplicated.

Don't be afraid of blank space
A page's white space is empty. It need not be white; it only needs to be text- and image-free. If done properly, it can make your website design simpler and make it easier to read. White space can also help to direct and concentrate attention. It offers a way to separate features and ideas so that visitors can quickly identify what you want them to see rather than requiring them to visually sort through a busy and noisy layout.

Add vibrant colors to your Web Applications Design
Choose a color that will serve as the basis for the entire design of your website, and for critical buttons and other interface elements, select a contrasting accent color. Find out more about selecting the ideal color scheme for your brand.

The target for responsive web design
When creating your website, you must take great care to make sure that it will work properly and look great on any device that a user may be using. Design is the most important component of development strategies because it will keep users on the web apps longer if it is appealing and has a responsive layout that works on all devices.

By adhering to SEO guidelines, you can make it simple for customers to find you on search engines
Okay, so although SEO is hidden from the untrained eye, it is crucial to a great website experience. How easy (or difficult) it is for potential customers to find your website during a search will depend on your SEO strategy. By paying attention to how your web applications will perform in search engines, you can avoid the common marketing mistake of focusing solely on the appearance of your website. After all, having a website that appears professional is useless if no one can find it. Therefore, focus on creating SEO-friendly titles and meta descriptions for all of your web application pages.

Improve the user experience with rich video and images
Studies have shown that landing pages with videos boost conversions by more than 80%. Images and videos are more interesting than just text. Use scalable images to ensure an excellent user experience on desktop and mobile devices (SVG).

Before launching your app, get user feedback
Ask a small number of beta testers to provide feedback on the main user flows, navigation, and design. Based on the feedback you received before the launch, you might not make all of the changes, but you might want to keep some suggestions in mind for later changes

Conclusion
A whole other thing to keep in mind is that the success of your page will depend on how visitors to your web appperceive it. But it's also important to be aware of the physical reactions you have to your app. Naturally, once you've spent hours, days, weeks, or even months carefully examining every last detail of your web app, it's more difficult to predict your reaction. For this reason, now and then you ought to take a break, let it stew for a day or two, and then come back to it with fresh eyes. You'll be more open to hearing what your gut is saying. You can also get the opinions of friends, family, and coworkers.
If you're not a web designer, all of this might seem a little overwhelming. But bear in mind that great app design cannot be achieved in a single way. Observing what others are doing is one method for finding inspiration and concepts that will direct the design process. And as long as you are aware of the elements that go into a well-designed app, it will be much easier for you to collaborate with a designer and build the website you desire.